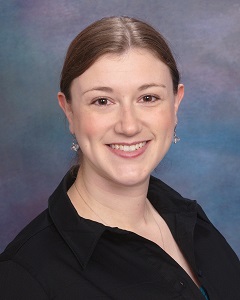 Sara Winnik Reynolds
Licensed Massage Therapist
Medical Massage Practitioner
Certified Athletic Trainer
Education
Longwood University (2009) - Bachelor of Science in Kinesiology with a concentration in Athletic Training
Northern Virginia School of Therapeutic Massage (2009)
Techniques:
-Swedish
-Deep Tissue
-Sports Massage
-Medical Massage
-Rotator Cuff
About Me
I have been practicing massage since 2010. In that time, I have worked in a few massage clinics as well as a physical therapy clinic. I am most well known and requested for my deep tissue work.
I discovered my interest in massage therapy while in school for athletic training. Once I graduated, I wanted to learn more about it so that I could use it with my athletes. It quickly turned into a passion for me. I stepped away from athletic training for awhile to practice massage and to continue to increase my skills and knowledge. When I finally went back to athletic training, I found that massage was a wonderful compliment to the other work I was doing with my patients. I decided recently that it was time to follow my passion and start a massage business aimed toward healing and maintaining overall wellness.
I use a variety of skills from swedish to medical massage on each of my clients, depending on what they need/want work on. I customize each session to meet the needs of the client.